If you're reading this, chances are you want to become a smarter and more successful gambler. While you can certainly improve your game by reading up on blackjack strategy or playing poker on 'practice mode' at online casinos, it doesn't matter how talented you are if you don't know how to manage your bankroll properly! Even some of the best players have gone broke due to poor money management. 
The good news is, there's no reason that this should happen to you. With a little bit of planning and a healthy dose of self-control, your gaming experience can easily become better than ever. 
If you manage your bankroll well, you can expect to see it grow larger and larger over time, increasing your playtime, bragging rights, and overall satisfaction.
What is a bankroll at a casino?
When it comes to online casinos, a bankroll is simply the funds that you use for gambling. The term can include other expenses for land-based casinos, such as transportation, accommodation, food, and drink.
Now that we've got that out of the way, let's explore the major dos and don'ts of bankroll management.
How do I manage casino bankroll?
Here are 5 essential tips on how to manage casino bankroll:
Cap Your Losses
Bet Strategically
Don't Chase Your Losses!
Cap Your Winnings
Keep a Clear Head
1. DO: Cap Your Losses
Before logging or walking into a casino, any gambler worth their salt will decide how much they can realistically afford to lose during their session. This amount is highly subjective and will vary from player to player, day to day. 
Just like any entertainment expense, there's no sense dipping into funds you will need later for essentials like mortgage payments or groceries. This may sound painfully obvious, but we all know how easy it is to get caught up in a game and walk away feeling uncomfortable about how much you've spent. After all, casino games are called 'games' for a reason ─ they're made for having fun. 
The fact that the odds are against you shouldn't drive you to bankruptcy but add to the thrill of a good game or the satisfaction that comes with a win. 
If you set concrete limits beforehand, it's much easier to have a good time versus one you will come to regret.
2. DO: Bet Strategically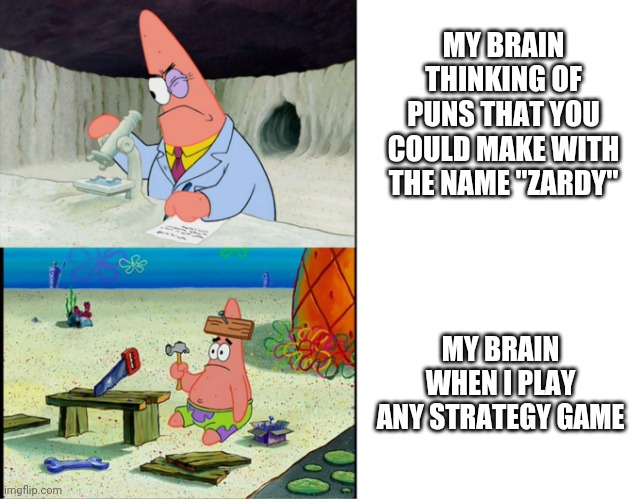 Once you've established the size of your bankroll, there are countless ideas out there about how to best divide it for gameplay. One of the most tried and true strategies is known as the '5% rule.' 
The 5% rule states that you should never use more than 5% of your bankroll on any one bet. This simple strategy works incredibly well, as it ensures you won't lose all of your funds in the blink of an eye, and allows the amounts you bet and win to grow consistently with time and experience.
The 5% rule is a great place to start, but if you want to explore more complicated methods, try reading up on the Kelly Strategy, which includes some more advanced math, or the Inside Out strategy, which many players swear by to reduce their losses.
3. DON'T: Chase Your Losses!
We're only human, and it's easy to fall into the psychological trap that is chasing your losses. 
Picture this: you're down a few hundred dollarydoos, and you aren't prepared to accept it. Why not keep playing to get yourself out of the hole? Actually, this is the number one mistake you can make when it comes to bankroll management. 
It's necessary, and statistically, very probable that you will need to take a few losses at the casino. Not every gambling session is going to be profitable, and that's okay! 
Instead of coming back to the table after a losing streak with heightened stakes and emotions, walk away and try your hand next time.
Being a good loser can be as important for your bankroll as being a good winner.
4. DO: Cap Your Winnings
Okay, so you have a budget, a strategy, and you've vowed not to make the rookie mistake of chasing your losses. It sounds pretty straightforward, right? Well… how about this one then: the next time you gamble, consider setting a limit on your winnings. 
Why limit your winnings, you ask? Why take home $1,000 if you could have $10,000? The answer is simple – the house edge. 
It's undeniable that the house is more likely to win than you are. That's how it all works, after all! If you've outsmarted the competition or had a run-in with lady luck (or maybe a combination of both), knowing when to get out is crucial.
 It is far more enjoyable to walk away with a bounce in your step than to chase that high (and your newly won cash) into the ground. 
Setting a realistic cap will allow you to bank your winnings more often, grow your payroll, and play even more in the long run.
5. DO: Keep a Clear Head
People under the influence aren't exactly known for making smart decisions. The same is painfully true when it comes to bankroll management.   
If you want to make the most of and ultimately grow your gambling funds, it is so important to maintain a clear head when playing. This can range from keeping drinking to a minimum to being aware of the signs of gambling addiction to simply avoiding the casino when you're emotionally 'off.' 
A good mental state is crucial if you want to stick to the smart rules that you've set for yourself. By all means, use your winnings to buy a round, but after you've won them!
Good Luck!
With these experts tips on how to manage your bankroll, you'll be sure to have an optimal online gaming experience the next time you sit down to play. If you love playing poker make sure you will check out this article: 5 Rules On How To Save Your Online Poker Bankroll which is going to help you manage your bankroll while playing poker.
About this Author
Latest Posts
Chris started off doing the hard yakka of fixing holes in sections of the dingo fence. Decades later, Chris found himself fixing holes in the network security of commercial websites as an IT consultant. In his spare time, he writes about his passion for playing pokies and his eye for odd world news as a freelance blogger