5 Star Pokies owes its success to you, our Aussie pokie players who have recognized our fair dinkum process of reviewing the top pokies on the market and the casinos that offer them. For a pokie machine to be declared fair dinkum, it needs to have specific characteristics and features, and we never compromise when it comes to that.

The last thing we want is for you to wind up on a scam website looking to rip you off with fake games that have been tampered with. When opting for an online casino, you want to feel safe and confident, and that's where we come into play. On this page, you will learn more about our process of fact-checking pokies, their bonuses, and more. 5 Star Pokies is your winning ticket to fair dinkum pokies, so make sure to cash it in.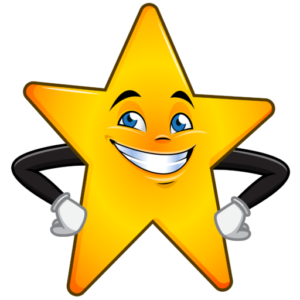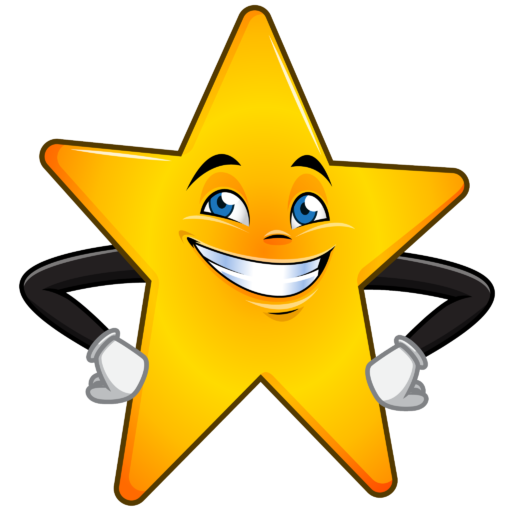 Fair Dinkum Pokies — Why It's Important to Play Only Fair Slots
There is no one out there looking to be robbed, right? The same goes for us Aussie pokie players. Even more so than the others, perhaps. Still, when it comes to online pokie games, no one can say for sure what goes on in the background and how the software produces the result it does.
Admittedly, in recent years, the casino software providers have made some strides in clarifying how the pokies operate and the links between the complex math and algorithms with the symbols that appear on the reels, so we now know more about RTPs, paylines, volatility, and other vital components. However, not everyone can understand the multilayered processes and can be easily led to believe that the machine is fair when it isn't. 
Choosing fair pokies guarantees that you will have a decent shot at winning something and having fun while playing.
For example, there are thousands of pokies online produced by hundreds of software companies. However, not all of them are available on the Australian market. Unfortunately, pokies from Microgaming and NetEnt belong to this category. If you find yourself in an online Australian casino claiming to host games from these providers, the chances are you are playing in a fake casino and should pull back ASAP. The same goes for casino sites promoting casinos that claim to have games from these providers. 
Such is the nature of gambling that it is bound to attract nefarious characters looking to strip you of your hard-earned cash. But not on 5 Star Pokies' watch. We have already composed a blacklist of casinos that you should avoid at all costs, saving you the trouble of having to experience the ugly side of online gambling yourself. What's more, before we promote a pokie, we make sure that it has been certified by independent software auditing agencies and reputable gambling jurisdictions. That is one of the primary indicators of a fair pokie. 
Moreover, by playing a fair pokie, you can feel confident about claiming generous bonuses casinos give to new players since you can turn those bonuses into real money. Fair pokies will produce payouts according to specific verifiable mechanisms and algorithms, so you can always expect the machine to produce at least some wins, even if they are not the grand jackpots. With those wins, you can clear the wagering requirements and cash out the bonus as real money.
How Do We Check if the Pokie Is Fair or Not?
Our meticulous fair dinkum process leaves no stone unturned, which gives us the confidence to claim that all pokies on our site and casinos offering them are honest, safe, and regulated. Here are some of the things we consider during our vetting process.
We Review the Software Providers
The first step in ascertaining that a video pokie is indeed fair is to check its provider. The Australian market is led by industry giants such as Realtime Gaming, Betsoft, Ainsworth Game Technology, IGT, and many other A-listers that have been certified and licensed by renowned jurisdictions. 
As we have briefly mentioned earlier, not all pokie providers have been approved for use in Australia, so we also pay attention to that fact. Of course, not yet being approved does not mean their games are not fair, but we tend to put them aside for now and focus on those who can freely offer pokies to Aussie players.
Software Testing Agencies
Online casinos that are keen on proving their games as fair will have independent software testing agencies examine their pokies' RNG algorithms and certify they are fair dinkum. 
It is precisely that RNG system that the independent software testing agencies and auditors such as the Australia-based iTech Labs, eCOGRA, BMM Testlabs, Technical Systems Testing (TST), Gaming Laboratories International (GLI), and others verify. Certification from these testing agencies is proof enough that a provider's games are fair and haven't been tampered with. Some online casinos will certify the games from all the providers they offer to demonstrate they mean business and fair business at that. 
We Focus on the Return to Player Percentage (RTP)
Another intrinsic characteristic of every pokie we promote and offer is the return to player or RTP. The RTP is a value usually represented in percentages and ratios and stands for how much a pokie is expected to pay back to players over time. It is one of the most important factors players should look at when choosing a game as it can determine how much of your investment you can expect to win back. 
The RTP value is always less than 100% since the difference between the RTP and 100% max value represents the house edge, which tells us how much the casinos expect to win from every game. We should note that the return to player percentage is calculated based on thousands, if not hundreds of thousands of spins, so it does not stand for the short term likelihood of winning. Instead, it is a statistical estimation of how much the pokie will pay back over a long period of time, so don't expect to get 97¢ out of every dollar you invest. 
Still, it is one of the pivotal characteristics when judging a game, and we pay close attention to it. The majority of pokies we present here have an average RTP value between 95% and 97%, which is slightly above the industry average. The higher the RTP, the better. However, it is not the only aspect of a game that makes it worthwhile. There is also volatility.
We Feel the Players' Pulse
Another vital segment in ascertaining if the pokie is fair or not is listening to player feedback. You want to hear players scoring big wins on a particular machine or at least hearing that the machine pays as it should. In the case of progressive jackpot pokies, for example, it is crucial that the actual payout took place and made someone a lucky winner. By listening to these stories and verifying them, we can add an additional layer to our detailed fair dinkum process and dispel any concerns about the fairness of our pokies