Horse Racing Betting Sites
Horse racing is one of the biggest sports in the world in terms of viewership and betting attention. Not surprisingly, Aussies who love punting on pretty much everything haven't been immune to the charms of horse racing betting. In fact, you'll be hard-pressed to find a sport with a greater pull for the casual and hardcore Aussie punters alike, outside of AFL and cricket.  
Despite the increasing popularity of AFL, rugby, UFC, and novel forms of gambling like esports, horse racing remains deeply ingrained in Australian sports betting culture. Its premium events like the Melbourne Cup, Caulfield Cup, and W.S Cox Plate take the cake. Some of the country's most prestigious sporting events are horse races, which pull in millions of dollars in purse money and wagers. 
The most prominent crowd-pulling aspect of horse racing is that it's a year-round sport, with races taking place across various tracks in the Land Down Under. This, coupled with an astonishing variety of bets that can be placed on every race, make horse racing a feast for the senses for Aussie punters of all betting preferences.  This page will teach you everything you need to know to get started and become an educated horse racing bettor. We've also highlighted the juiciest offers and the latest odds regarding the top-tier horse races in the country so that you can focus solely on high-quality betting action.
There's plenty of stuff on the agenda, so let's get the ball rolling!
List of featured bookies: Unibet, Bet365, Betfair, Ladbrokes, Neds, Betstar, and Sportsbet.
How Did We Choose the Best Bookies for Horse Racing?
To get approval from our team and a spot on our exclusive lists, a bookmaker must prove to us that it's indeed the best in its class. When assessing the quality of a given horse racing betting site, we weigh up all the aspects relevant to our readers. These include timeliness and competitiveness of odds, market variety, supported features, promotional value, ease of financial transactions, and customer support efficiency, among other things. 
Legitimacy and security are by far the two most significant areas in our vetting process. Consequently, we only pick licensed bookies with a proven track record in the betting community. We also factor in the candidates' security measures — only betting platforms protected with advanced encryption software and firewalls are considered. 
Altogether, these factors paint the whole picture and show us how a particular bookmaker goes about its business. The ones that stand out from the pack will earn our seal of approval.
What Kinds of Horse Racing Bets Are There?
One of the many reasons that so many Aussie punters get hooked to horse racing betting is the mind-blowing market variety that comes with every event. With most other major sports, you get to choose from a handful of different bet types, including outright, totals, handicaps, and a few exotic alternatives. In horse racing, the wagering diversity is simply staggering. 
Without further ado, here is a rundown of the core bets to be made when you want to have a punt on the most popular equestrian sport: 
This is the most straightforward type of bet you can make in horse racing, one that only requires that you pick the outright winner of the race. The minimum stake necessary for the win bet is $0.10 with most bookies. Your potential payout is determined by the odds of the horse you have placed your bet on. Our top three recommended betting sites for the win bet are Ladbrokes, Neds, and Unibet based on the average quality of odds provided. 
If you want to play it safe, you should consider show bets. These are wagers made on the horse to run third or better. If your chosen horse finishes 1st, 2nd, or 3rd, you win your show bet. Naturally, the payoffs are lower compared to win bets because show wagers are much easier to predict. As a rule of thumb, Neds and Ladbrokes provide the juiciest odds for show bets, although Betfair is a close third. 
If you're to win an exacta bet, your selections must finish in the 1st and 2nd place, in the correct order. If you're successful, you can count on bigger payoffs than if you were wagering on a single horse. The go-to places for exacta betting are Betfair, Betstar, and Ladbrokes; these three are ahead of the competition regarding the timeliness of odds. 
Trifecta is the crown jewel of horse racing. It's one of the oldest wagers to have emerged on the race track. Trifecta is also one of the most challenging types of bets as it requires punters to predict the first three finishers of a given race in the exact order. The payouts for winning trifectas can often exceed $1,000 if the combination of horses involved in the bet includes a couple of longshots. If you're into trifecta betting, there is no place you'd rather be than Sportsbet. This bookie posts early trifecta odds, which are usually higher than those of its main rivals. It also has the most flexible betting limits

— you can place a trifecta for as little as $1. 
Each way is a combination of win and place bets. If your selected horse wins the race outright, you'll receive a payout for both the win and the place. If it finishes in the 2nd or 3rd position, you'll only get paid for the place part of the wager. For the most profitable each way bets, you should look at what Ladbrokes, Unibet, and Neds have to offer. These bookmakers have the highest win odds, so it stands to reason that they would also provide the best each-way prices as well.
 

If you opt for Pick 6 bets, you have to predict six consecutive race winners. Typically, the last leg in the sequence is the prime meeting of the day, meaning that it will be the most challenging to predict. This is considered an

exotic

wager, and it is not available with every bookie and for every race. In our experience, Bet 365 has proven to offer Pick 6 bets the most frequently. 
The Daily Double is essentially a less demanding variant of Pick 6, as it requires you to pick the winning runner of

only

two consecutive races. Usually, the bookies offer Daily Doubles for the first two meetings in the race card. When it comes to this horse racing betting category, we recommend Sportsbet and Betstar as the go-to bookies. 
The Daily Double is essentially a less demanding variant of Pick 6, as it requires you to pick the winning runner of

only

two consecutive races. Usually, the bookies offer Daily Doubles for the first two meetings in the race card. When it comes to this horse racing betting category, we recommend Sportsbet and Betstar as the go-to bookies. 
Most Prestigious Horse Racing Events in Australia
There is no shortage of thoroughbred action during the racing season in Australia, with hundreds of top-tier meetings underway across the country. Prime-time events fall into the category of Group 1 races and offer the highest prize money, and of course, the most diverse assortment of betting options.
These are also called Group 1 races because of the value and glamour of the winning horses, jockeys, and owners. All of them consider these competitions as golden opportunities to make a name for themselves in the fiercely competitive world of horse racing.
All Group 1 races take place in five major cities in Australia, with the majority being hosted in metropolitan tracks of capital cities Melbourne and Sydney.
Below are the top four most prestigious horse racing fixtures in Australia.
The Melbourne Cup, also known as the race that stops a nation, enjoys the highest status among Aussie handicappers. This upper-echelon race takes place annually at the Flemington racecourse in November, during the spring racing carnival in Melbourne. It's the most lucrative 3,200-metre horse race on turf, with a purse of over $8,000,000. 
The four-day Melbourne Cup is the pinnacle of the spring racing carnival, and this is when the bookies do their utmost to entice new punters and keep existing ones motivated. Expect a myriad of exotic wagers, extraordinary promotional offerings, and lots of wagering opportunities. 
When it comes to Melbourne Cup betting, we give the edge to the heavy hitters — Bet365, Ladbrokes, and Unibet. These betting operators may not have the biggest MC odds but excel in other areas like live streaming coverage, in-play market variety, and promotional offerings. 
The Caulfield Cup is a thoroughbred Group 1 handicap race hosted every year in October at the Caulfield racecourse in Melbourne. It's run over a distance of 2,400m and boasts a prize pool of over $5,000,000. Caulfield Cup is considered Australia's second-biggest horse race after the Melbourne Cup in terms of esteem and prize money. The race itself is the crowning jewel of the three-day Caulfield racing carnival. 
A couple of first-class betting sites come to mind when analysing the best options for betting on the Caulfield Cup. Betstar and Sportsbet top that list, with both being Australian-based operators with extensive Caulfield Cup coverage. These two bookies also provide the best ante-post markets so that early birds can lay a punt long before the Caulfield Cup kicks off. 
WS Cox Plate is a Group 1 race for three-year-olds and over, held over a distance of 2,040 meters. The event kicks off in late October at the Moonee Valley Racecourse in Melbourne and features a purse of over $5,000,000.
WS Cox Plate brings together seasoned handicappers and once-a-year punters around the country in anticipation of the biggest weight-for-age horse racing event in Australia. It's a meeting that is usually won by creme de la creme horses. In 2020, for example, Verry Elleegant stormed through the finishing line after a jaw-dropping duel with the Irish thoroughbred Anthony Van Dyck
Betfair steals the spotlight when it comes to betting on WS Cox Plate. Not only does it give you the option of both backing and laying your picks, but it also provides the most comprehensive betting program for the event. In terms of odds, it's right up there with its competitors.
Golden Slipper takes place in March every year at the Rosehill Gardens Racecourse in Sydney. The race is held over set weight conditions and run over 1,200 metres on turf. Golden Slipper is one of the four recognised majors on the Australian horse racing calendar and represents the world's richest two-year-old race.
For the best possible Golden Slipper betting experience, we suggest Ladbrokes and Neds. Exacta, trifecta, and superfecta, in addition to all kinds of other exotic wagers, are always on the menu come Golden Slipper time. Better still, these bookies usually throw in a couple of unique offers in the mix to make your horse racing betting experience truly worthwhile.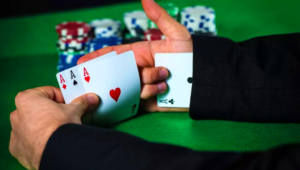 Poker is a game of skill, strategy, and a little bit of luck. However, not all players play the game fairly. Cheating at the poker
Read More »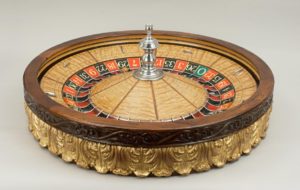 File under Crazy Casino Capers — A New Zealand event company planning a casino-related event in Christchurch in early December got a rude awakening: thieves
Read More »
In this article, I'll give you a little background on Planet 7 oz and why it isn't working for you. We have recently been contacted
Read More »